Jewels
Should your lodge or chapter be celebrating an anniversary or you are looking for a quality Past Master or Past Principal's jewel, then look no further than Creators.
All our jewels have been designed and manufactured in India, guaranteeing that our jewels are of the best quality. We specialise in offering professional advice to our customers from the early stages in the design concept and we have the best die cutters to ensure quality workmanship.
Our customer's jewels can be tailored to their requirements and manufactured in base metal as well as silver and gold. For further information on the services we can offer please do not hesitate to contact us and we shall be happy to furnish you with either a free quotation or options available to you regarding your customised requirements.
We trust our jewel illustrations give you the opportunity to view our product and may assist you with ideas for the design of your jewel. The illustrations of our Scottish Past Masters jewels show the different variations of jewels, ribbon emblems and ribbon bars available and it is our intention to expand our range to meet our customers requirements. It is possible for you to select any of the combinations available from the illustrations and you are not restricted to the jewel as viewed. Simply request the component numbers you would like and a quotation will be submitted based on your selected jewel components.
All Creators Design House jewels regardless of the type of jewel being offered are ribboned to Past Masters standards using the best quality ribbon.
These are a few of our crafted jewels. We make jewels as per your designs and specifications.
| | | | | |
| --- | --- | --- | --- | --- |
| | | | | |
| Past Master Craft | Past Master Craft | Past Master Craft | Past Master Craft | Past Master Craft |
| | | | | |
| Centenary Jewel Craft | Past Mark Master | Past Commander N | Past Principal Z | Past T.I.M. R&SM |
| | | | | |
| RAM Degree Jewel | AMD Degree Jewel | OSM 2nd Deg. Jewel | R&SM Jewel | Founder R & S M |
| | | | | |
| R A Chapter | Mark Degree Jewel | | | |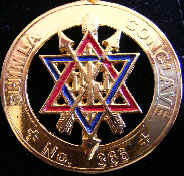 Medals